---
Spanish Sentences using escanear
The
Sentence Maker
allows you to enter a word or phrase in the text box below and retrieve translated sentence pairs (English and Spanish) containing that word/phrase. This tool is great for seeing how words are used in a natural context.
more...
El equipamiento utilizado para escanear a las ovejas no es preciso.
The equipment used to scan the sheep is not accurate.
La última pregunta trataba de la obligación de escanear la carga de todos los contenedores entrantes.
The last question was on the 100% scanning of inbound container freight.
Señor Comisario, a la espera de las aclaraciones e investigaciones necesarias, tiene ahora la tarea de escanear este debate.
Commissioner, pending the required clarifications and investigations, you now have the task of body-scanning this debate.
Me preocupa la regulación propuesta que establece el uso de escáneres corporales entre los métodos permitidos para escanear a los pasajeros en los aeropuertos de la UE.
I am concerned about the proposed regulation which provides for the use of body scanners among the permitted methods for screening passengers at EU airports.
Por esos motivos, la Comisión no tiene previsto implantar la obligación de escanear todos los contenedores en los puertos de la UE.
For these reasons, the Commission does not envisage the implementation of 100% scanning in EU ports.
Por desgracia, esta cooperación internacional tiene sus límites, y hoy sólo podemos lamentar la decisión unilateral del Congreso de los Estados Unidos de obligar a escanear en los puertos de la UE el 100 % de la carga de los contenedores.
Unfortunately, there are limits to international cooperation and at present we can only deplore the US Congress's unilateral decision on 100% scanning of container cargo in EU ports.
Janet Napolitano, Secretaria de Seguridad Nacional estadounidense, ha anunciado planes para ampliar dos años más el plazo para la entrada en vigor de la obligación de escanear todos los contenedores, fijado en principio para julio de 2012.
The US Homeland Security Secretary, Janet Napolitano, has announced plans to push back the July 2012 deadline for 100% scanning by two additional years.
This page is powered by the Spanish Sentences Builder
---
Listed below are some of the most common sentences viewed on this site: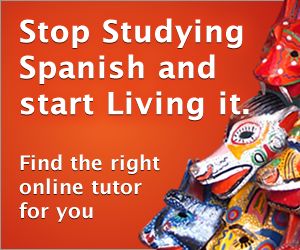 ---