---
Spanish Reading Comprehension - Texts and Quizzes
Interpretive Reading Exercises
We hope you enjoy the over 550 Spanish reading comprehension passages with quizzes provided above. As students practice reading in Spanish with these short passages, they will develop the ability to interpret information, concepts, and ideas from a variety of culturally authentic sources on a wide variety of topics.
Our Spanish reading comprehension passages and quizzes will help you immensely. Reading comprehension is the process of constructing meaning from Spanish words. The goal of all reading instruction is ultimately targeted at helping a reader comprehend Spanish words. The process of reading comprehension involves deciphering the writer's words and then using previous knowledge to construct an understanding of the writer's message. We have gone out of our way to avoid the use of Spanish idioms in our reading comprehension lessons because this greatly increases the frustration on the part of the student.
Many factors affect Spanish reading comprehension. Although word identification is a process that should result in a fairly clear outcome (i.e., a student either reads the word "casa" or not) the process of comprehending text is not really an exact science. Different readers will interpret an author's message in different ways, depending on the previous knowledge and background of the reader. Reading comprehension is affected by the reader's knowledge of vocabulary and knowledge of the Spanish language structure. For example, if the student cannot distinguish ser vs estar then he or she may become quickly confused with even very simple text.
The readers interpretation will also depend upon knowledge of the topic, their reasoning abilities, their desire to learn, and their level of engagement. For example, if they have little interest in the topic, then they may not have much success in correctly interpreting the text.
Reading Comprehension in Spanish
Reading comprehension is also affected by the quality of the reading material. This is why we have invested considerable time and effort in developing these Spanish reading comprehension passages and exercises. Reading material varies greatly in complexity. We carefully select reading material which is appropriate for Spanish students at every level. Our Spanish reading comprehension lessons present easy topics as well as difficult topics. Spanish Listening Practice
Our reading comprehension text is well organized and clear which makes it ideal for the student. Students should avoid text that is poorly organized and difficult to understand because it will confuse and demotivate them. This is precisely the reason why students should NEVER try to read Spanish newspapers or magazines to develop Spanish reading comprehension skills. An excessive amount of work will be required from the reader to comprehend the text. Most students studying Spanish will not have the background, abilities, or motivation to overcome the barriers presented by the difficult text found online and in newspapers.
Reading Exercises for Spanish
The likelihood of an entomological compose isn't difficult to understand. Immediately, it contains various creates, and their names are dynamic, like those in the once-over above. In language instructing and testing, 'nature' and 'precision' are two gotten assembles. In addition, the entomological orchestrate contains the conspicuous variables – those things that we can see and check direct, however we can't see 'nature' and 'accuracy' authentically. What may these detectable components be? Whatever we lift makes up the importance of the assembles. For commonality we may wish to watch speed of movement or then again the amount of unfilled stops, for example. For exactness, we could look at the extent of appropriate to erroneous tense use or word demand. From what we can watch, we by then make a deducing about how 'natural' or how 'careful' an understudy's use of the subsequent language is.
The framework is made by asking what we expect the association between 'commonality' additionally, 'exactness' to be. One theory could be that in talk, as recognition increases, accuracy reduces, in light of the fact that understudies can't concentrate on structure when the solicitations of getting ready take up all the breaking point of transient memory. Another hypothesis could be that, as accuracy assembles, the understudy ends up being progressively well-known, since language structure has ended up being customized. Communicating this kind of connection between creates thusly builds up a speculation, and theory is very weighty. Surely in this fundamental point of reference we could now set out a testable research hypothesis: recognition besides, precision are on the other hand related in understudies underneath X measurement of capacity, or more it they are positively related.
Spanish Reading Comprehension Exercises
Reading comprehension methodologies our arrangements or steps that great readers use to comprehend what they're perusing these systems come more normally for certain perusers than others however every understudy can profit by deliberately rehearsing the procedures when perusing during coaching. There are numerous systems readers use when comprehension burdened in this video we will cover for significant. Making associations retelling posing inquiries and making forecasts. To make these significant methodologies increasingly solid we should take a gander at how we can utilize them when perusing the three little pigs with an understudy. Making associations when great perusers make associations they snare new data from a content data they definitely know when this happens learning and understanding occur when you're working with a developing peruser you can pose them explicit inquiries all through the book to enable them to make these associations in the long run they will figure out how to do this consequently. Perusers can make associations and 3 unique ways content to self how might you feel if the world was attempting to get in your home has something like this at any point occurred in your life are you like any of the characters in the 3 little pigs. Content to content have you at any point perused another book with pictures like these have you at any point perused another book about takes does the wolf help you to remember some other characters from an alternate story. Content to world have you at any point known about anything like this incident, in actuality, have you at any point seen somebody do this have you at any point been to a house made of straw wood or blocks. From the outset it might appear to be unnatural to intrude on a peruser to pose these inquiries anyway you will rapidly perceive how occasionally provoking perusers with inquiries will build reading comprehension utilize your best judgment to realize how frequently to pose inquiries well understudy is perusing. Retelling happens when a peruser can portray the significant pieces of the story in his very own words various understudies may re recount to a similar story in various ways and this is fine as long as the peruser can distinguish the principle thought in key occasions in the story. You can help the youthful peruser we recount to a story by posing inquiries like what was the most significant thing that occurred in the story. Did this story shows a thing or two what occurred straightaway and after that.
Spanish Reading Comprehension Practice
Having the understudy draw an image of the headliners of the story in the right request it's another method to elevate the technique tuning in to the peruser we recount to a story will enable you to rapidly survey her comprehension of the content. Posing inquiries great perusers pose heaps of inquiries what they're perusing once in a while the inquiries come up in light of the fact that they don't comprehend something referenced in the story once in a while an inquiry happens on the grounds that the trigger in the book pinnacles of perusers interest when perusing with an understudy it is a smart thought to urge the understudy to record any inquiries that happen in a diary or perusers note pad. A few instances of inquiries perhaps things like I wonder why the wolf needed to get into the pics houses for what reason did a portion of the pics purchase straw and wood rather than blocks what does the word mean. Posing inquiries while perusing advances perusing appreciation since it gets a reason for perusing the book and it can make perusing significantly more intriguing. Making forecasts making expectations about what will occur next in the story can help keep perusers intrigued by the content it tends to be enjoyable to check their forecasts as the content unfurls you can enable the peruser to make forecasts by posing inquiries like is this story fiction or genuine reeler imagine for exceptionally youthful understudies what might occur next do you figure the wolf will be a hero or trouble maker at last. It tends to be a good time for you and your understudy to scribble down your forecasts in a diary toward the end you can verify whether your expectations were right anticipating what will occur next assesses an understudy's capacity to comprehend pieces of information from the content to make determinations when the majority of the understudies forecasts are right or if nothing else sensible you realize that the peruser comprehends the content perusing appreciation can be precarious for battling perusers anyway being conscious about utilizing these perusing techniques can build both perusing cognizance and by and large pleasure in perusing the more an understudy rehearses the more she will most likely utilize these procedures naturally nearly without speculation about them this will thusly prompt a superior comprehension of all school subjects in regions of concentrate cheerful perusing.
Free Spanish Reading Passages
Welcome to the diagram on showing reading comprehension procedures and choosing suitable assessment. One great perusers approach a saddled they utilize various perspectives about content so as to comprehend what they're perusing these understanding techniques should be shown at an early stage with the goal that understudies can develop into compelling perusers. Appreciation techniques are thinking apparatuses mental activities or schedules that are utilized before during or subsequent to reading a text they include conscious exertion with respect to the peruser to all the more likely comprehend or recall what is being perused. Research studies have distinguished six systems in the essential evaluations that improve peruser's cognizance. Enacting earlier information relating individual experience or anticipating what will occur in content. Posing inquiries while perusing. Envisioning or painting an image in your brain of what is being perused observing or checking for comprehension while perusing drawing inductions and condensing or retelling. These procedures might be shown each one in turn or in mix with each other it might be simpler in the first place single methodology guidance since it enables the instructor and understudies to concentrate on one system at any given moment anyway as extra techniques are acquainted educator ought to energize understudies with utilize every one of the reading comprehension methodologies they have learned while they perused.
Spanish Reading Passages for Comprehension
It is significant that educators clarify how and why the systems identify with better reading rounding out worksheets are rehearsing procedures outside of the setting of perusing won't improve appreciation understudies ought to have the chances to rehearse them while perusing with friends with instructors and autonomously. Training understudies to utilize different perusing techniques may require extra expert advancement yet it very well may be very powerful in improving reading comprehension. Ways to deal with perception procedure guidance incorporate complementary instructing whereby understudies figure out how to lead dialogs about content utilizing for reading techniques that have been clarified and demonstrated by the instructor. Value-based technique guidance during which educators model systems utilizing verbally process and help understudies practice procedure. What's more, educate methodologies for learning whereby instructors show every system with a visual analogy like a stop sign image for stop and state the significance in your very own words. Since the client techniques may not easily fall into place for youthful perusers they ought to be instructed through a steady arrival of duty this implies the instructor at first assumes on liability for disclosing and displaying how to utilize the methodology after some time the educator bolster understudies as they practice in entire and little gathering settings at last the instructor discharges the obligation regarding utilizing systems to the understudies who can utilize them all alone. Adjusting system guidance to singular understudy needs might be a test a few techniques for separated guidance are putting understudies with comparative appreciation aptitudes into little gatherings. Displaying a technique all the more frequently for understudies who are experiencing issues extending the times of guided practice and input and perusing littler segments of the assessment together. The decision of content can represent the moment of truth the accomplishment of a reading comprehension exercise since understudies have such various needs there is nothing of the sort as one size fits all when choosing a content for showing reading comprehension. Instructors ought to acquaint understudies with an assortment of content.
Reading Practice in Spanish with Quizzes
Numerous assets are accessible to educators as they scan for top notch messages, for example, arrangements of kids' book grant victors. Instructors should utilize both story and educational content to show reading understanding since they require diverse perusing abilities here are a few interesting points when picking charge. Does the specialists have rich substance. Does the content have solid association is there a variety and extravagance and word decision and sentence structure. Eventually a picked content should bolster the motivation behind the exercise when acquainting understudies with a procedure such an abridging chosen message in which that methodology is effectively connected later as understudies become progressively talented in a specific system present them with the content that is all the more testing when doing the verbally process utilize a duty that is simply over the understudies reading comprehension level when perusing to understudies chosen message that is well over the understudies perusing level however is that they're listening perception level. The procedure understudies practice and create in their initial years will end up deep rooted abilities to draw upon at whatever point they experience testing exhausted when they ceased to check their understanding feature key expressions or take rundown notes they are doing what great perusers and students do and thus they will most likely work with progressively troublesome assessment and substance.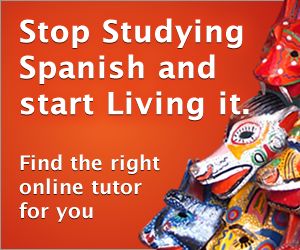 ---