---
Spanish Verb Conjugation - convencer

Notes: Orthographic change: c > z before oy a.
Want to print this verb chart?
Click here

Translated sentences containing 'convencer'
Yo habría convencido a los testigos de que dijeran la verdad.

I would have persuaded the witnesses to tell the truth.
Ella estaba convencida de que él nunca la invitaría a salir con él.
She was convinced he would never ask her out.
Ellos no convencieron al profesor que cancelara la clase.
They did not convince the professor to cancel class.
Estoy totalmente convencido de que vamos a perder.
I'm totally convinced that we're going to lose.
Yo me encargaré de convencer al dueño.
I'll see about convincing the owner.
Yo me encargaré de que el abogado convenza al dueño.
I'll see that the lawyer convinces the owner.
Cristóbal Colón estaba convencido de que la tierra era redonda.
Cristopher Columbus was convinced that earth was round.
¿Ya estás convencido de que es la mejor opción?
Are you convinced already that this is the best option?
[
more Spanish sentences with convencer
]
---
Use our Spanish Verb Conjugation Tool (and translator) to conjugate and translate over 10,000 spanish verbs.


---
Listed below are some of the commonly selected verbs. Click on the verb and you will see its full conjugation and translation.


Please spread the word about our
Spanish Verb Conjugation
tool!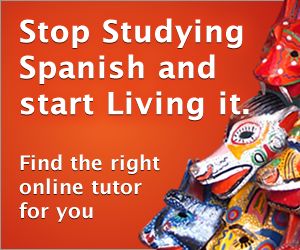 ---