---
Flipped Classroom Definition
Resources for Spanish Teachers Resources for the Flipped Classroom

Flipping your Spanish Classroom: Classwork at Home, Homework in Class! Spanish teachers everywhere are "flipping" their classrooms. But, what is a flipped classroom? The simple answer is: What's normally done in class, the lecture, is now done now at home. In class, the teacher helps each student do what they would normally do at home, homework. In the flipped classroom, the teacher helps each student with the homework. In a typical learning environment, if the student cannot complete the homework, they ask a parent for help, give up, or copy the work of another student.
The Flipped Classroom
:
makes it possible for all students to receive a personalized education.
does not place the teacher on "center stage".
increases the interaction between teachers and students.
allows students to take responsibility for their own learning.
makes it easier for students to learn material which they missed while absent.
creates a permanent record of material - perfect for review or remediation.
Created by Knewton and Column Five Media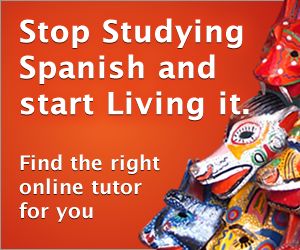 ---